Online Training
How Does Online Training Work?
Online Training is different from conventional classroom-based education in that it allows you as a student to complete courses and learning programs without attending scheduled group classes in a central location, such as a coaching center or a training school. As an JVT Online education student, you can.
Study from anywhere, such as your home or workplace.
Study at your own pace, on a schedule that suits your individual needs.
Access Licensing exam specific sample test simulations and be exam ready.
Register for a single subject course like Reading ECG or enroll for Country specific RN or PN licensing exam preparation programs for NCLEX, HAAD, DHA, SCHS, SHQ and UAE-MOH.
As a student in an individualized online study course, you will receive a learning resource package in the mail or online and study independently, with support and instruction from your tutor. You can learn according to your own schedule, within the three to six month period allowed to complete the course.
Jerry Varghese Training employs a broad spectrum of distance learning methods and relies on a variety of information technologies to deliver course materials and instruction to students. Any particular course might use a combination of Video Lectures, Online activities, Print materials or Internet based delivery methods. JVT Students can also utilize the Indian language support options in video sessions.
Once you register for an online course either you will need access to a computer or smart devices with an Internet connection. Jerry Varghese Training also offer Tablets packaged with preloaded JVT e-learning content and workbook.
Affordability And Benefits
Our course fees include the cost of books and most other learning materials, and you can pay as you go: one course at a time, or more—whatever is best for you. Most importantly, joining JVT online training does not require you to leave your job or your home. More than 80 per cent of JVT students continue to work while they study.
Wherever you are, even if you are hundreds of miles from the nearest town, your JVT campus is right there where you are. JVT students have completed courses while traveling abroad, while stationed in remote villages, while serving overseas with military hospitals and so on.
Online education through JVT puts you in control, allowing you to tailor your program to suit your personal or professional needs and interests and to continue your education without sacrificing personal, family or career commitments. Three aspects of online training make it a particularly attractive option for busy people with round the clock working schedule.
Register Now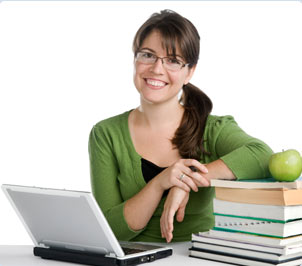 Login